At Interactive Training Services we have combined over 20 years' experience in health and safety training
and consulting that can help benefit your business.
Interactive Training Services is a health and safety training and consulting company with over 20 years of combined experience in the industry. We provide health and safety training services as well as consulting – both of which are designed to further improve your workplace environment and the overall operation of your business. This also ensures you meet legislative compliance.
We offer training and consultation in the following areas:
Health & Safety Representative (HSR) / Initial and Refresher OHS Training Courses
Bullying & Harassment Training
Occupational Violence and Aggression Training
Manual Handling and Ergonomics Training & Assessment
Contractor Management Training 
Safety Committees / Due Diligence
Incident Investigation
Risk Management
Health & Safety Systems
Workplace Assessments
Policy & Procedure Development; and many more
Whether a small startup or a large corporation, a healthy and safe work environment and conditions are vital to the continued smooth operation of a business.
Understanding this need, we at Interactive Training Services provide the necessary training and consultation services for businesses in these areas to help them promote a safe and healthy work environment for both employees and employers alike.
Our Team
As one of the most prominent OHS training and consulting companies in the area, our team is composed of highly skilled experts whose knowledge and experience in the field allow them to provide our clients with the training and consultation services necessary for the promotion of a safe and healthy workplace environment.
With our professional and collaborative approach, we foster a positive and long-lasting relationship with our clients.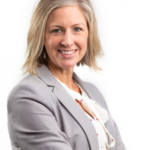 Liz has over 18 years experience in health and safety and injury management in both the public and private sectors. She has extensive experience in the development of training packages, such as our HSR training course.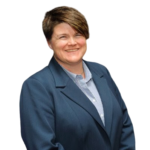 Marilyn has spent over a decade training and consulting in safety for large and small organisations. She knows what truly drives effective safety performance —and it's not ticking the legislative compliance box.